Last updated: Apr. 5, 2016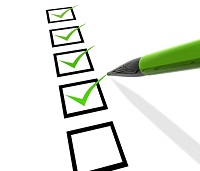 The income tax filing deadline for unincorporated businesses in Canada is just around the corner.
June 15th to be exact. As a self-employed individual, you and your spouses or common law partner have until June 15 to file your income tax and benefit returns.
However, any balance owing is still due no later than April 30th (May 2 this year as the 30th is a Saturday).
To help make sure you're prepared, we've put together this quick to-do checklist:
✓ Compile all of your records for the tax year including ledgers, financial statements, tax records, etc.
✓ Organize any supporting documents such as bank and credit card statements, receipts, invoices, etc.
✓ Be aware of the latest changes in tax rules
✓ Make sure that you don't miss a single tax deduction
✓ Review your past CRA notice of assessment to refresh your memory
✓ If you owe money, pay it as soon as possible because interest started to accrue back on May 1st
✓ Consider getting advice from a small business tax professional or accountant
✓ Look into triggering losses to offset capital gains for the 2013 tax year
✓ Consider contributing to TFSA / RRSP early to take advantage of tax sheltered earnings
For more information, please download our ebook 7 Big Mistakes Small Business Owners Make at Tax Time and sign up to receive the Top 6 CRA Audit Triggers to Avoid.