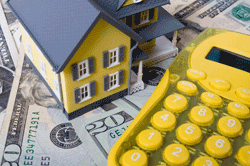 A recent news article discussed increases in the values of farmland almost doubling in the past 4 years.
A report from RE/MAX says since 2010, the price of one acre of farmland in Middlesex, Elgin and Lambton counties has gone up by about $7,000 dollars.
This is good news for farmers looking to purchase new equipment or invest in their farm operation.
If you have equity in your farm or home, you could use that to take out a second mortgage or obtain a home equity line of credit (HELOC) to purchase a new combine or perhaps purchase more milk quota.
At today's rates (September 11, 2013) you could obtain a second mortgage at 3.38% on a 5-year fixed rate in Ontario (source: http://www.ratehub.ca/).
When funds borrowed are used for a business or investing, the interest is deductible.
One thing to note, you would need to earn more than the mortgage interest rate on any investments or achieve a benefit to your farm or small business that is greater than the interest rate in order to make it worthwhile.