tax support - farms and small business
It's personal because it's
your business
Filing a business return is hard enough. But creating a tax strategy that flips the rules in your favour? That takes an expert. We help thousands of farms and small businesses file accurate and optimized tax returns that save time and money.
Over 70 years of helping farm and small business owners succeed
There are so many ways to file with the CRA.
Let's find the best path for you.
Canada's tax code is tricky because it's constantly shifting. Our experts run the numbers until they tailor a return that maximizes your credits and minimizes your tax.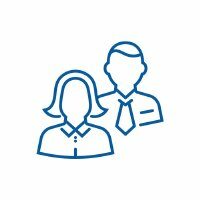 Your Tax Consultant reaches out to learn about your business and how to best meet your tax filing needs.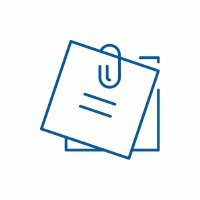 We run numbers until we prepare the best custom tax return for your farm or small business.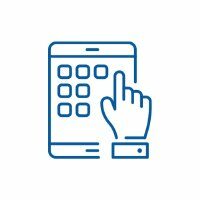 Unlimited, year-round support means we can build a tax strategy to help grow success now and in the future.

Ready to take back control of your time and money?
Tax Support That Has Your Back
Paying less means planning more
No one wants to receive that little, brown envelope that says, "Please, contact the CRA." And if you have, you never want to feel that vulnerable again. We will create a tax strategy that will save you money and make sure you're audit ready.
What's included in tax support?
All across Canada, we're happy to offer different levels of tax support that set you up for success. Select your business structure below for more information. Connect with us to choose a plan that will save you the most time and money.
Just Starting Out
$150
/ month
annual revenues
less than $100,000

You've taken the plunge and you're open for business. Lots to do. Lots to learn. More than a few sleepless nights. Driven by adrenalin, grit and a great idea, you've got big plans and bigger dreams.
On Your way
$250
/ month
annual revenues
$100,000 - $250,000

Hard work and determination are paying off. It certainly hasn't been easy, but you're beginning to hit your stride. Customers are happy. Sales are strong. People are buzzing. Business is good.
Getting There
$350
/ month
annual revenues
$250,000 - $500,000

Solid. Established. A strong foundation. You've built your business and your brand. You've got 5-star reviews in all the right places. Your business is getting stronger, better, more successful every day.
Big Dreams
Request A Quote
annual revenues
$500,000+

You're a seasoned veteran now. You know what it takes to get to that next level. You're still focused on serving your customers, but now you're thinking long-term growth and sustainability.
The above represent estimated average fees for tax services which can be paid annually or monthly.
Actual fees will be based on your business profile and ownership structure (sole proprietorship, partnership, or corporation).
Does not include other services such as bookkeeping or payroll which are priced separately.

It's Not About Us, It's About You
Talking taxes doesn't have to be painful when you have sound advice
When you choose FBC Tax support, you're tapping into a national network of tax and accounting specialists. We would love to learn more about you and show you how we can save you time and money.
"FINALLY, someone is
working for me."
- Ron T. (Ontario) FBC Member Since 2013