accounting and tax support - trucking and transportation
Run more miles. Financially.
Long hauls don't leave a lot of extra time for accounting. We help truck drivers/owners
balance their books, pay their people, and save
big at tax time.
Drive Toward Something Great
It costs a lot more than money to drive big rigs. Let's improve your cents per mile.
With over 65 years of experience, we know the best way to maximize your returns, save
money, and keep you trucking toward financial freedom.
Know exactly where your money goes, with our help.
Your people paid the right way,
at the right time.
We won't let you
overpay the CRA again.
Your Tax Readiness Toolkit to help save time and money.
Most small business owners and self-employed contractors wait until spring to start thinking about their taxes, but waiting could cost them thousands.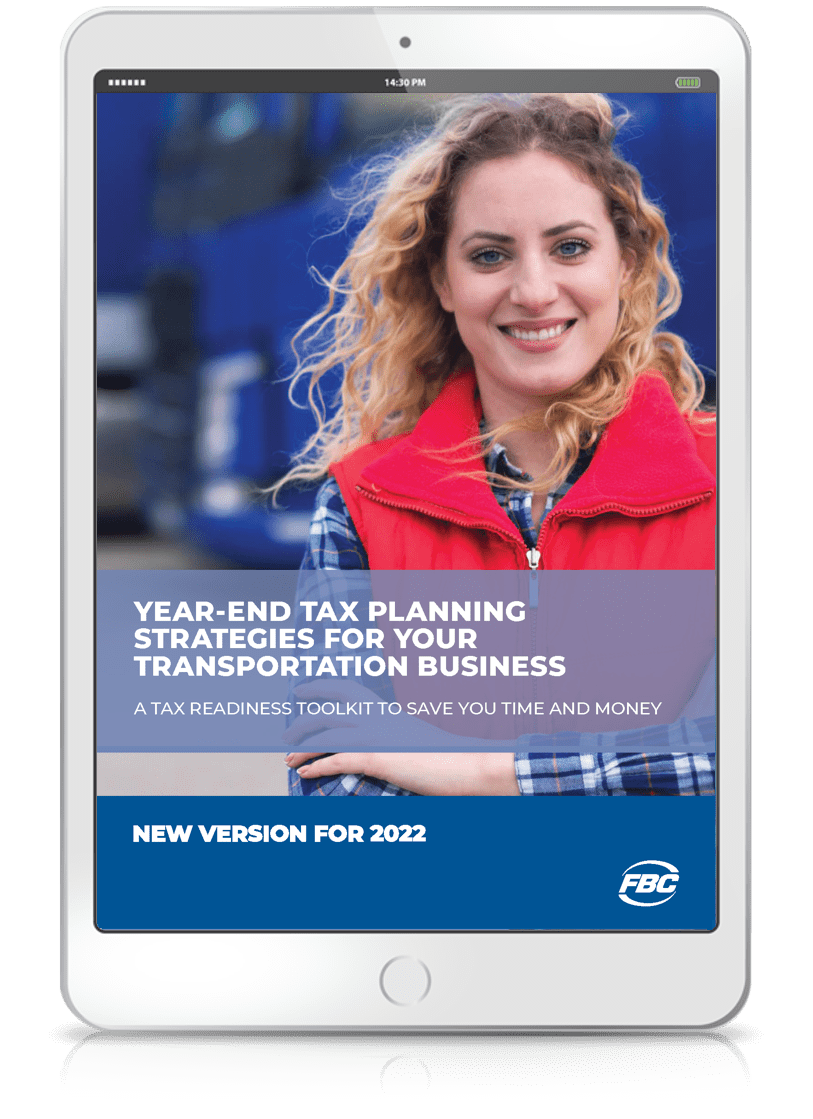 "I'm beyond words to describe the thoroughness and teamwork that I've witnessed. I feel so in tune with what's going on with our company like never before. Not only are there new ideas, but a plan in place that we are part of.

Love, love, LOVE our decision to change companies after 35 years!"
- Audra S. (Alberta) FBC Member Since 2019
We are a one-stop-shop of integrated business support that will keep you rolling toward success. And just like in Audra's case – it's never too late to see if we're the right fit for you.
We'll watch your bottom line so you can watch the dotted line
You're focused on safety and regulations. We're focused on keeping you organized to save you money.
Use the best method of accounting to maximize your profits and set you up for success at tax time
Improve your cash flow so you can finance repairs or save toward your own rig
Simple software that lets you scan and upload receipts right at your time of purchase

We run loops around the loopholes
Make sure you take full advantage of trucking write-offs. Our returns are accurate, timely, and will save you money.
Tax strategy to maximize credits for truckers and transportation companies
Never talk directly to the CRA again
Review old returns to see if we can get you some more money

Keep your drivers rolling no matter where they are
Your drivers work hard for you. Make sure they get their due.
Accurate payment on time, every time
Deductions are paid and remitted to the right place, the first time
Sign-up for employees for direct deposit
We Know Trucking And Transportation
You work hard for your money.
We help you keep it.
Whether you want to pay less tax, increase your cash flow, or save
payroll headaches, we can handle that for you. Any time.
"I've been in business for 9 years, and this is the first time I've been confident in my return."
- Dave B. (Ontario) FBC Member Since 2014