Accounting And Tax Learning Resources - Farm And Small Business
We are always learning to do better,
now you can too
Canada's tax code is complex and ever-changing. Our eBooks are
consistently updated with the latest tips, financial information and
tax-saving strategies that will boost your bottom line and save you money.
All
Contractors & Trades
Farm & Ag
General Tax
Small Business
Transportation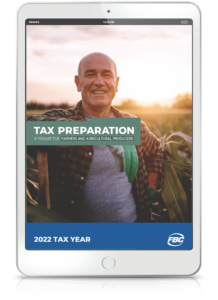 Now's the right time to get started on your farm's tax returns. Our toolkit will get you organized and help you save on your 2022 return. Download now.